Daisy Polka Dot Bum Bag (Custom Colour)
There is nothing like a fanny pack for convenience, keep your essentials close by and match your outfit with our super cute custom colour Daisy Polka Dot Bum Bag.
Wear it around your waist/hips or as a crossbody for effortless cuteness, plus it has extra storage in the front pocket (which is the perfect size for Switch controllers or other necessities 😉).
Handmade from premium acrylic yarn in your choice of colours.
Colours Pictured:
Photos 1-7
Main Colour: Daffodil
Polka Dot Colour: White
Pocket Colour: Bubblegum
Strap Colour: Bubblegum
Flower Petal Colour: Daffodil
Flower Inside Colour: White
Buckle and Slider Colour: White

Photo 8
The Bottom Bum Bag is the same as in photos 1-7
The other one is as follows:
Main Colour: Buttercup
Polka Dot Colour: Banana
Pocket Colour: Neon Pink
Strap Colour: Neon Pink
Flower Petal Colour: Banana
Flower Inside Colour: Buttercup
Buckle and Slider Colour: White

The buckles and slider (made from study plastic) are available in either White or Black. Based on your colours chosen, the zip will match the buckles/slider.
The bag is lined with 100% cotton fabric and features 1 spacious internal pocket and the outer pocket.
MEASUREMENTS
Bag width - 10 inches at the widest part
Bag height - 7.5 inch
Pockets - almost 4.5 inches high/wide
Zip opening - 7 inch
Strap at its shortest length measures 33 inches and will adjust up to 50 inches (which means if worn on the hips it will fit from a UK size 6-22, if worn around the waist it will fit up to a size 28 but can also be worn as a crossbody to fit multiple sizes also)
---
We Also Recommend
Customer Reviews
24 Jul 2023
Christen T.

United States
Unique and adorable!
I love everything we've ever ordered from Velvet Volcano, it's super cute and good quality. It's nice ordering from Velvet Volcano because it feels like you're buying something from a friend not a big company. It feels like you get personal attention. Thank you Tamsyn!
11 Aug 2023
VelvetVolcano
This is * such * a lovely review, thank you so much Christen! I'm so glad the small family business vibe comes through. Really appreciate you taking the time to leave this review ☺️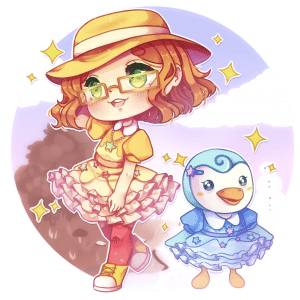 D
18 Nov 2022
Ditsy

United Kingdom
Handy bag!
This bag is a gamechanger! Being a wheelchair user is a pain for bags, often its behind me and i have to ask a carer to pass me things. But thia adorable bum bag sits across my waist at the front, where i have everything to hand! Super cute and was even personalised to my colour preferences too!